Normally, 9/10 customers after picking up the phone, if they know it's an employee cold calling All will have the same answer: "I don't have time," another way of saying "I don't need it. Don't bother me now." Because if your customer is really busy, they just hang up or completely ignore your call.
So when you make a sales call, how do you keep the customer continuing the conversation?
The answer is: Prove your product or service is worth their time
What if your customers knew that they could earn VND 1,000,000 for every VND 10,000 spent on your product or service, would they still avoid it? sales call yours or not?
Of course not.
When selling over the phone, the job of the sales staff is to regularly show customers the value that your product can bring them. Like Anthony Iannarino, a veteran salesman once said, "The greater the customer's perception of the value of your product/service, the more likely you are to close the sale."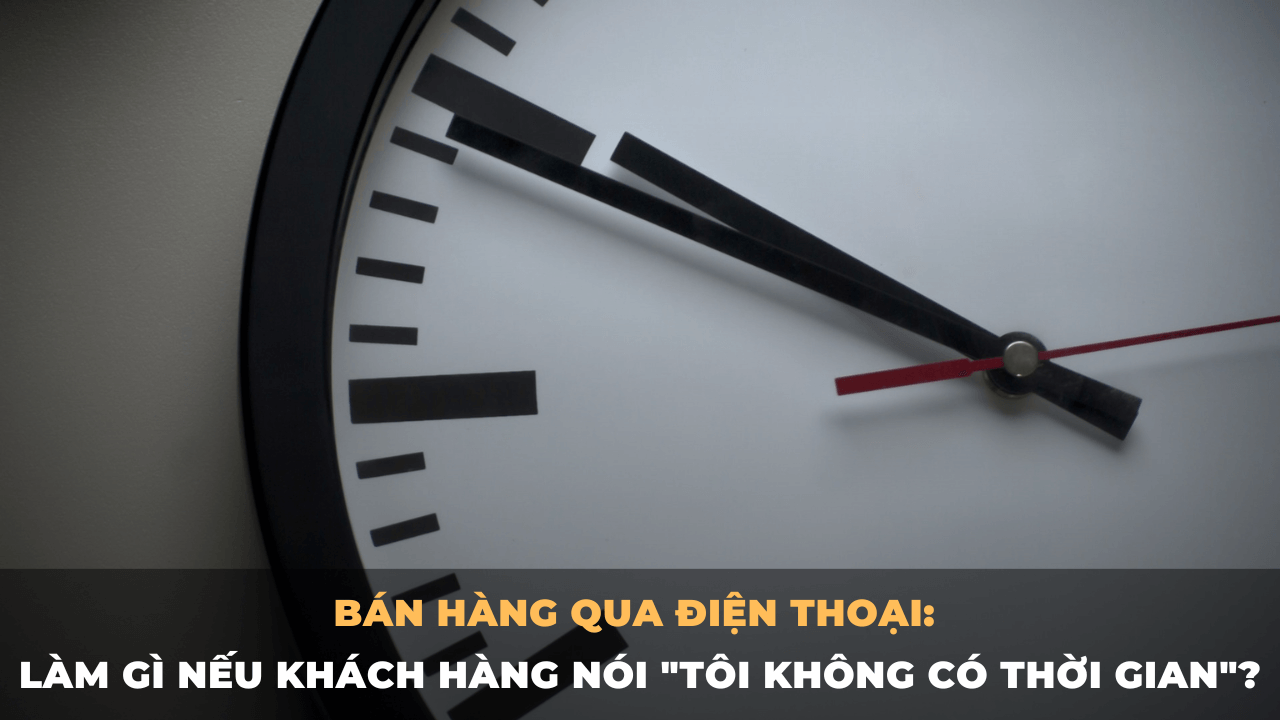 The greater the customer's perception of the value of the product/service, the more likely you are to close the order.  
In the content of the article below, we will talk about 2 stages in phone sales process when a customer tells you "I don't have time" and discuss further ways to help you "remind" the customer of the value of your product/service. 
How to deal with rejection in the Early Stage 
No one likes to listen to sales calls, so you will often get rejections from customers right away. While the average salesperson may feel uncomfortable with this type of reaction, a professional salesperson sees this as a great opportunity and challenge for them.
To solve this rejection, you can try a different approach in two directions.
1. Let your customers know how much you value their time
Here is a sample dialogue for this scenario:
Customer: "Honey, I'm so busy right now, I don't have time to listen to you. Call me some other time."
You: "Yes, I know you are busy. My most recent customers, initially refused like you, but after a quick chat with me, they all wanted to learn more about my products/services. Can you just give me 3 minutes?"
This answer covers a lot of things:
First, you're acknowledging the value of your customer's time and empathizing with the prospect's plight where he or she may already be receiving too many bad sales calls each day.

You are also giving the customer a competitive advantage. Because other customers may not see the value of your product or service, but smart customers do.

And you explained that it will take customers very little time to gain that competitive advantage.
If you're a polite, charming, and confident salesperson, most potential customers will give you an extra 3 minutes to present your product or service.
2. Move on to their top priorities
After you've won a few minutes from the customer, ask questions to identify the customer's needs and demonstrate your expertise:
"Can I ask what your number one priority goal is right now? Because if you are like my most successful customers in this field, then your company's goal for next quarter will be ___________. "
At this point, it's important that you listen carefully to your customer's words. If your number one goal doesn't align with your client's goals, ask additional questions. The more questions you have, the more you can tailor your product/service value proposition to their specific needs.
You may feel that you should take the "better miss than missed" approach by presenting a series of features and advantages of your product/service to convince customers, but in reality, Asking new questions is what you need to do. Because this will give customers more opportunities to discuss your goals, thereby increasing your ability to maintain relationships with customers. You will have more opportunities to understand what the customer is doing. In addition, customers will find that your commitment to customer success is very credible. 
How to deal with a Final Stage rejection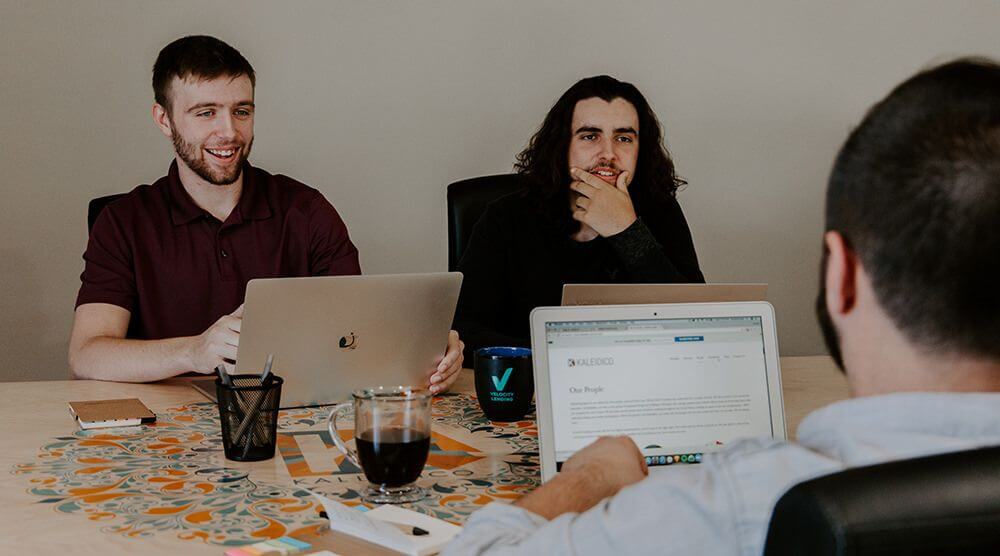 What to do when a customer rejects you at the Final Stage of the Sales Process?
Image source: blog.close.com
The client saying "I don't have time" near the end of the deal is a completely different case than what we discussed above. The most frustrating part isn't that the customer is ignoring you, it's that they're rejecting you right now. And after a series of chat calls, exchange emails to introduce products/services. Finally, without understanding why, the customer decided to refuse to sign the contract.
Why did this happen? Is it because you haven't really convinced the customer yet.
When a customer refuses, chances are you've made one of these two mistakes:
You have presented the value of your product/service in an ineffective way. You didn't fully demonstrate the value of your product/service in the first place, failed to motivate the customer, and eventually the customer abandoned you.

You convinced the customer very well right from the start. They continued to listen to you, but at the end of the conversation you couldn't find a way to convince them.
No problem. You still have time to save the deal in this situation, pick up the phone, call the customer and say: 
"Hello. I am very sad to hear that you do not want to cooperate with me. I don't know what mistake I made that makes you unhappy, can you help me point out where my mistake is?"
Most customers will say that it's not your fault, but the customer's own. Out of common courtesy, customers will make excuses that have nothing to do with you. But you need to demonstrate that you want to hold yourself accountable for the failure to communicate with the customer. And here's what you might say next:
"Yes, I don't think so. My job is to help you succeed with your product/service and it seems like you're failing with that. Maybe I misunderstood your goals and desires? Can you tell me what's really important to you right now?"
The things you say above will help build trust and encourage customers to reciprocate your honesty. Only then can you get past the customer's objection to identify the problem. Show your customers that you really care about their goals and that you believe your product/service can deliver the real value they need.
If in the end you still can't change the customer's mind, it's best to take a step back. Refer them to another company that fits their needs. Do this well, customers will trust you and contact you next time they want to find a new solution.
The most important thing is to provide value to customers

 
Good salespeople don't push customers to buy products/services, they help customers discover value that they might miss out on if they don't use the product/service. This is the key to selling over the phone. When customers understand the value you provide and you are able to address their goals throughout the sales process, they will spend more time on your call.
Tip: Calling multiple clients and getting the "I don't have time" answer is bound to be repeated over and over again. That's why Gcalls has built automated calling in our PBX software solution. It takes care of all these tasks for you and almost seamlessly connects you with new leads without you having to manually dial in, moving from one lead to the next. next, log call information, etc.
Here are some suggestions on how to handle sales staff when selling over the phone and get a "I don't have time" answer from a client. Ultimately, helping customers discover the value they might miss out on by not using your product/service is what matters most. You can refer to some other articles related to our Gcalls phone sales tips to help Optimize your sales process.
Gcalls is a software solution to digitize the phone system of enterprises, capable of integrating with many other software, helping businesses to centrally manage customer and call data, and easily evaluate KPIs of sales teams. products and customer service, thereby increasing revenue and improving services.