Debt collection is a rather complicated process. Most people think it's just about making calls and asking people to pay off past due debts. However, things don't just stop there. The work of debt recovery through the switchboard is a particular job, subject to strict laws and regulations. some general rules of the Collection Call Center, for example: Do not call debtors before 8 am or after 9 pm (Local time); No acts of harassing debtors or using false information. Therefore, having good debt collection call scripts ready can help the debt collectors to have less trouble while conversing with debtors.
In addition, it is essential to always have a professional working attitude. Try to keep your collection call script positive and helpful. Write down answers to the most common reasons people give for not making debt payments. If possible, ask them to pay in full. If not, at least convince them to pay off part of the debt. And if they can't make any payments during this time, then at least one promise to be received in the future (Promise to Pay). It could be a commitment to pay back on a specific date or a date for another call.
So how to be able to recover debt quickly and makes collection calls with debtors easier for debt collectors. In this Ebook, we will cover issues surrounding the Debt Collection Call Center, and effective debt collection scenarios for debt collectors.
When you complete this ebook you will: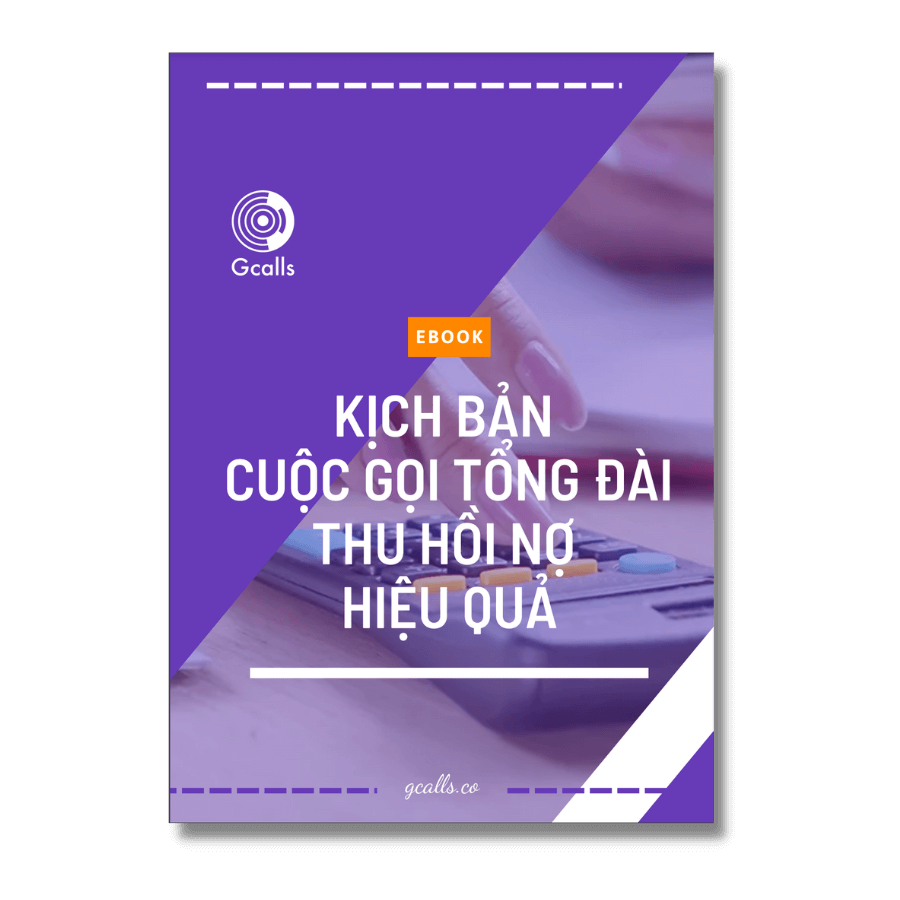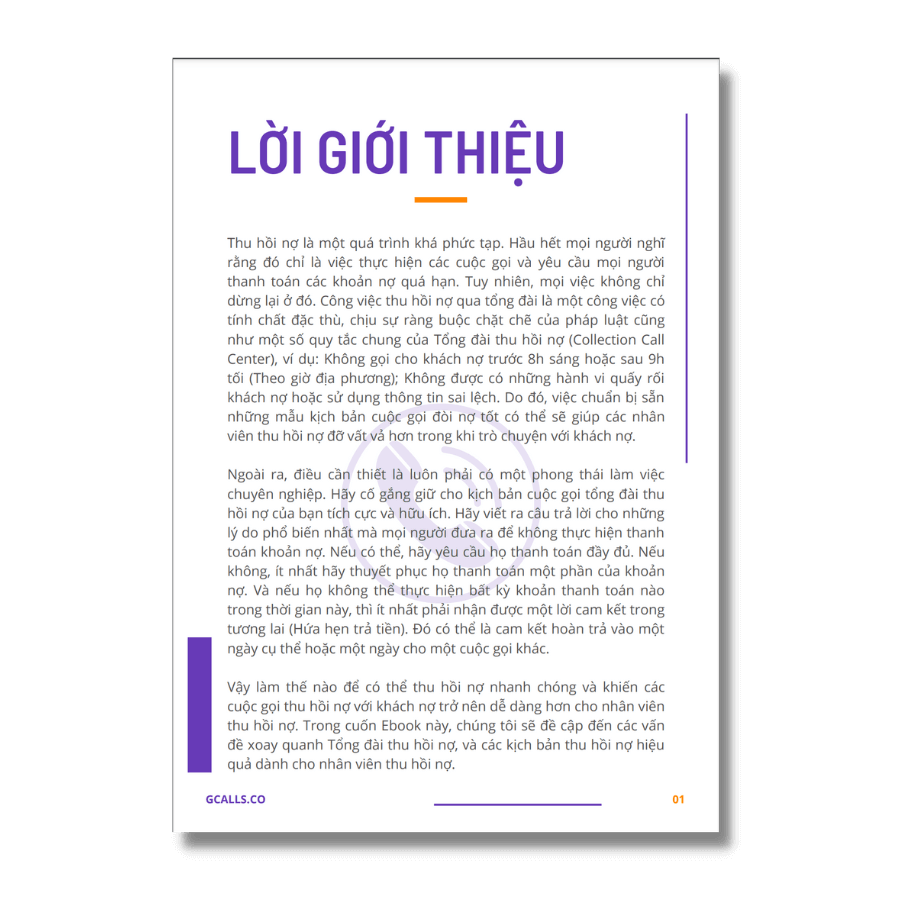 Let's learn the script of an effective debt collection switchboard with Gcalls