Freshdesk is a cloud-based ticket management and customer support solution that helps companies provide services and take care of their customers in a more convenient and professional way.
OPTIMIZE LIVE CALLS ON FRESHDESK UI
While processing a request from a customer on Freshdesk, employees can easily contact them by clicking the call button next to each phone number displayed on the interface. Freshdesk. At the same time, when there is an incoming call, the integrated solution Gcalls and Freshdesk will show the call-box when the user is in any interface. With this integration Freshdesk your will be "resonance" with the power from Gcalls.
CLICK-TO-SMS FROM FRESHDESK
With a tripartite combination of Gcalls – Freshdesk – Gcalls SMS partner, in addition to the Click-to-Call function next to each phone number, you can also Click-to-SMS to send customer care SMS with your own brand, just click on the icon SMS next to customer phone number. In addition, you can also choose pre-made template content to save time.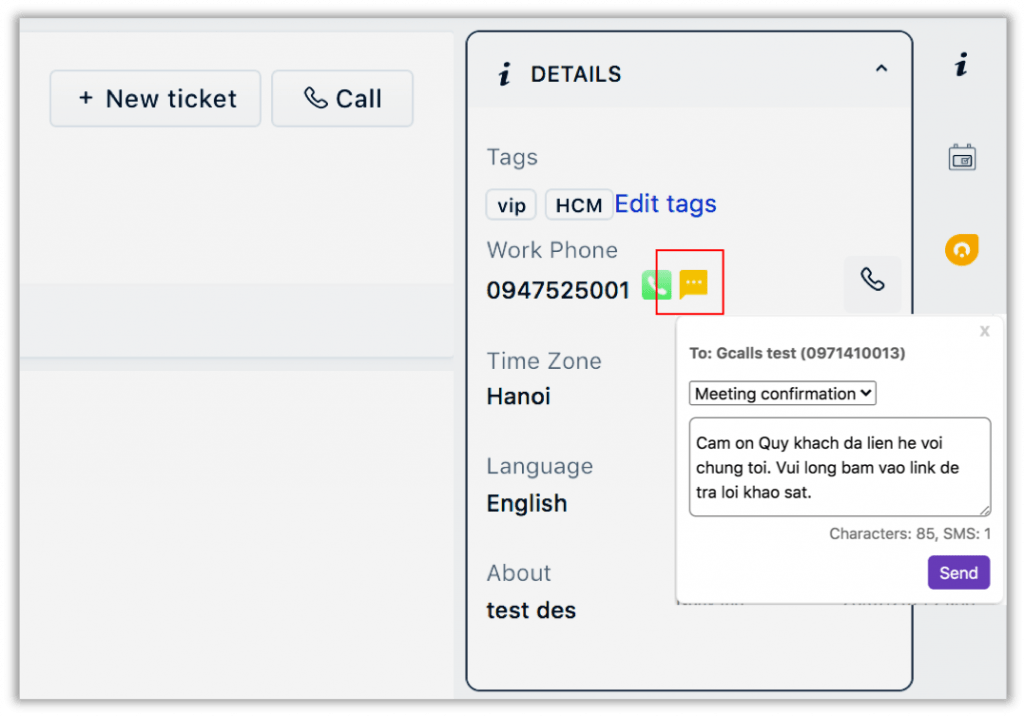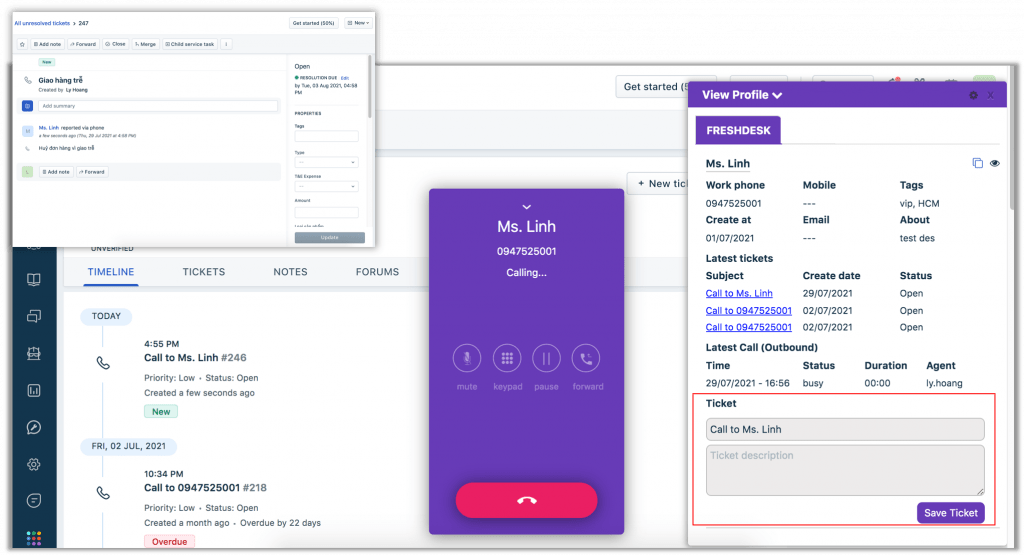 KNOW YOUR CUSTOMERS IMMEDIATELY WHEN A CALL IS ARRIVAL
When a customer calls, a window with the customer's information immediately pops up. That way, you'll be best prepared for the conversation and can instantly access customer details and nearest tickets with just one CLICK.
In particular, you can also create a quick ticket with an incoming phone number right on this information window.
Contact Gcalls for advice