Freshsales is one of the world's most popular CRM software solutions, providing cloud-based customer relationship management (CRM), allowing businesses to manage their interactions with existing and customers. potential.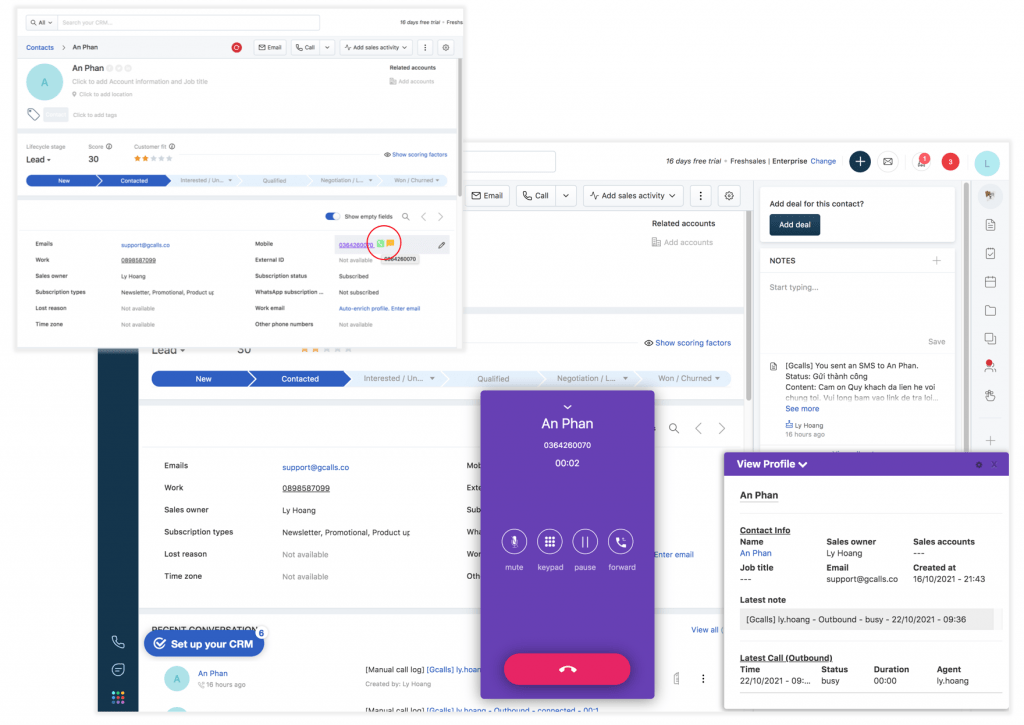 CLICK-TO-CALL ON FRESHSALES CRM
Listen to the call right above Freshsales CRM With just one click on the customer phone number, the call is immediately connected without having to switch to another device or interface. You can also answer incoming customer calls right on the Freshsales interface and enter the necessary information according to your daily business right during the chat.
PERSONALIZE EVERY WOMAN CHAT
When a customer calls, a window with important customer information taken from the Contact and Account pages immediately pops up so you can best prepare for the conversation. Your team can instantly access the customer insights page on Freshsales CRM with just one click to view customer interaction history and better support them. Your team does not need to rush to search for a customer's phone number on Freshsales to find information before picking up the phone.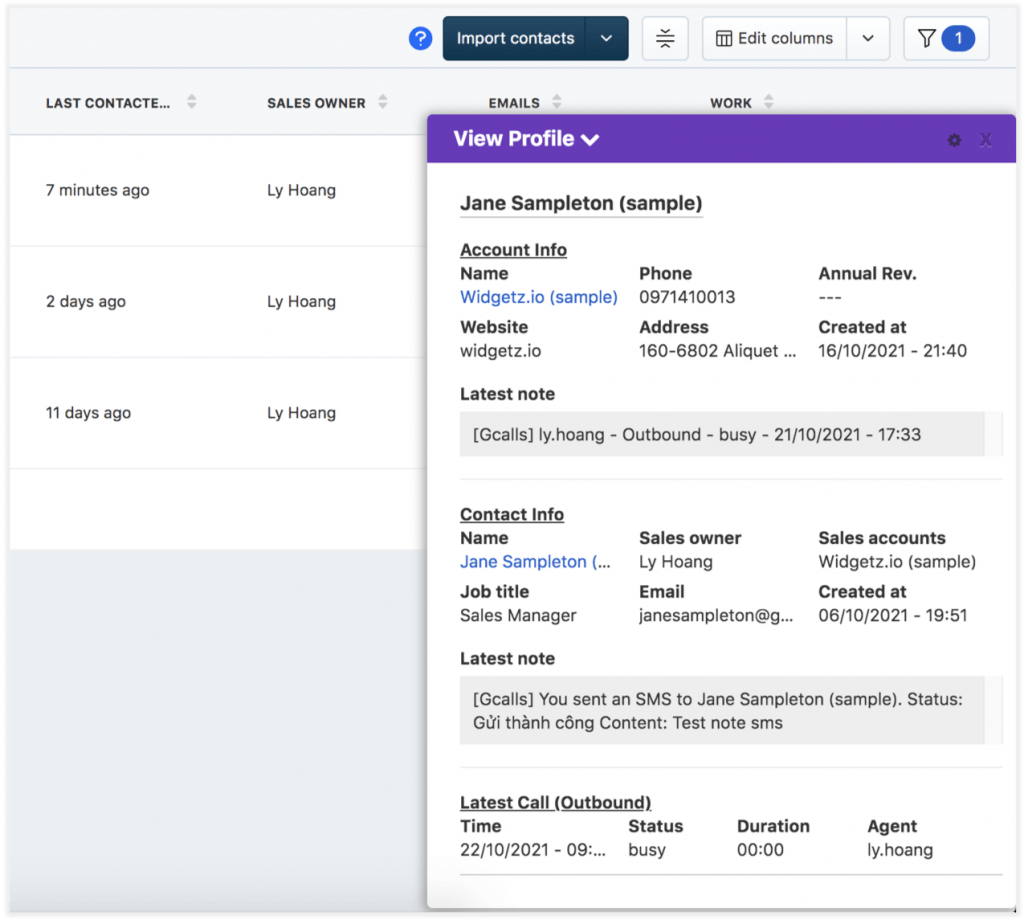 CARE CUSTOMERS WITH SMS BRANDNAME
In addition to the calling function, you can also send customer care messages with your company's brand from Freshsales. Gcalls integrate SMS brand name into Freshsales allows you to select pre-made content templates and send them right away, saving 90% time per interaction.
SAVE CALL HISTORY AND SMS TO FRESHSALES CRM
After ending a call or sending SMS, the history of these activities will be saved in the customer's detail page with information about time, status, employee... so your team can better advice and customer support.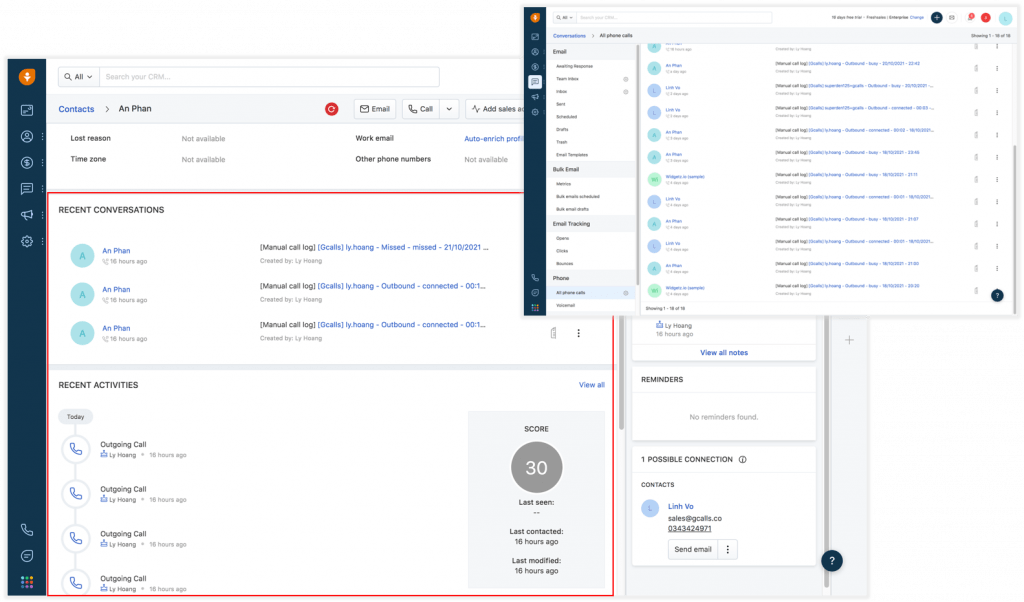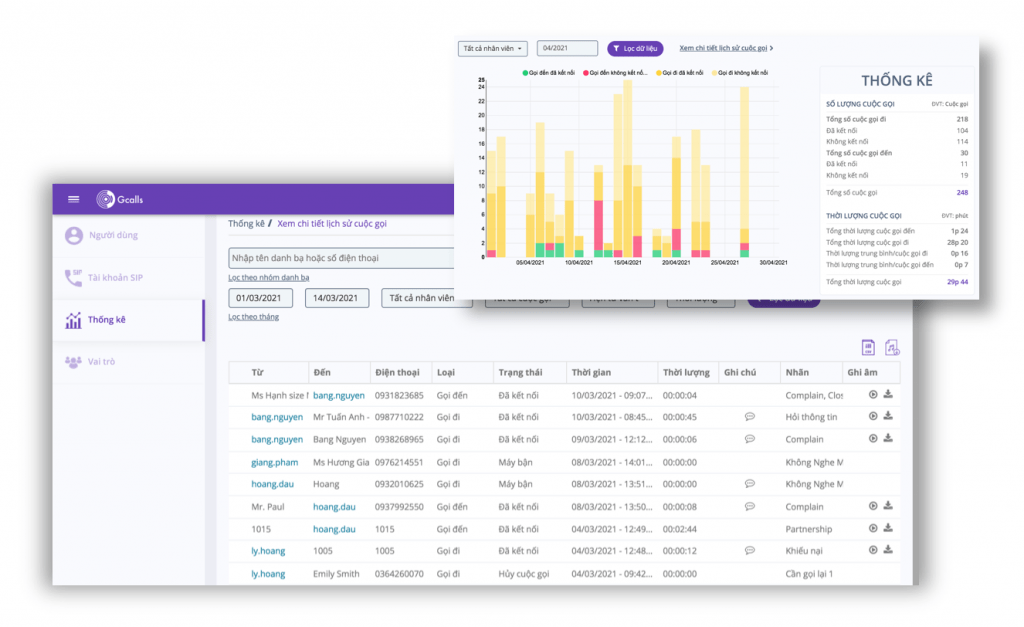 EASY TO MANAGE WITH STATISTICS REPORT ON GCALLS
All call information takes place on the interface Freshsales are all listed in the application of Gcalls visually, allowing managers to view detailed and general statistics as well as filter calls by various criteria to evaluate team performance.
Contact Gcalls for advice