Getfly is a Vietnamese CRM software solution to help manage and take care of customers comprehensively for SMEs, increase work efficiency and automate business.
CLICK-TO-CALL ON CRM GETFLY
Listen to the call right above CRM Getfly With just one click on the customer phone number, the call is immediately connected without having to switch to another device or interface. You can also answer incoming customer calls right on the Getfly interface and enter the necessary information according to your daily business right during the chat.
CARE CUSTOMERS WITH SMS BRANDNAME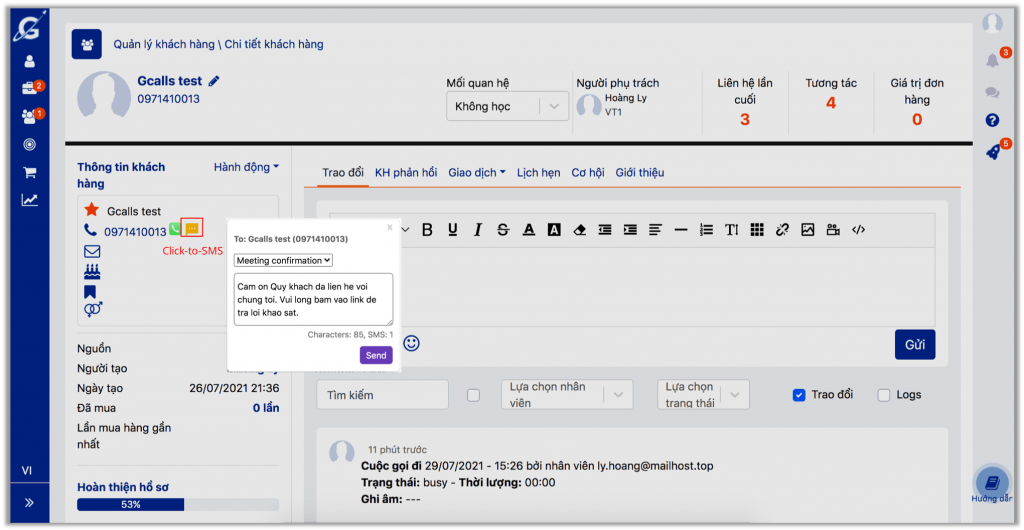 PERSONALIZING CUSTOMER EXPERIENCE
When a customer calls, a window with important customer information immediately pops up so you can best prepare for the conversation. Your team can instantly access the customer insights page on Getfly with just one click to view customer interaction history and better support them.
SAVE INTERACT HISTORY ON GETFLY
After ending a call or sending SMS, the history of these activities will be saved in the customer's detail page with information about time, status, employee... so your team can better advice and customer support.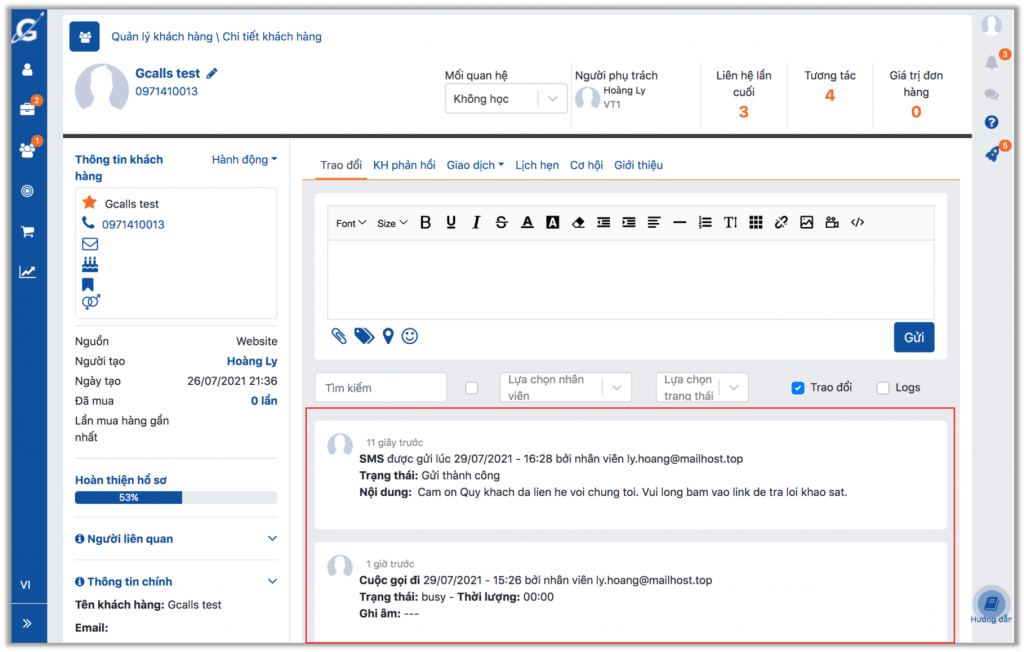 Contact Gcalls for advice