Google Data Studio is a tool of Google, which helps you to statistic and display all the data from your sources (Google Analytics, Google Adwords, Mixpanel,...) into visual charts like pie chart, timeline series, table, etc. bar chart, geo map, etc. It can be roughly understood that from a raw data, users put data into Google Data Studio and it becomes an easy-to-see, intuitive, neat and shareable report. for all individuals easily.
CREATE VISUAL REPORT ON THE PBX WITH YOUR OWN COMPANY'S ITS
With the combination Gcalls – Google Data Studio, you can design a visual report of your company's switchboard through charts from Google Data Studio. Besides, with the information and data fields provided from Gcalls, each member will easily design their own reports, and track their own KPIs. In addition, Gcalls also provides some important REPORT SAMPLES.
When Gcalls – Google Data Studio integrated, you will easily monitor information, real-time call data of the company switchboard. From there, you can make timely decisions.
BRING BRAND, CREATE YOUR OWN COLORS, YOUR OWN COMPANY LOGO
With built-in tools Gcalls- Google Data Studio, you can customize the reports, add images, logos and change the colors to bring out the beauty of your company's brand. As a result, you will have a professional report for your audience. partners, investors, etc. of their company.
SHARE REPORT WITH EVERYONE
With the connection between Gcalls – Google Data Studio, you can share your newspaper with members of the company (related people), partners, investors or individuals who need to know the call center information but do not have an account and do not use it. Gcalls.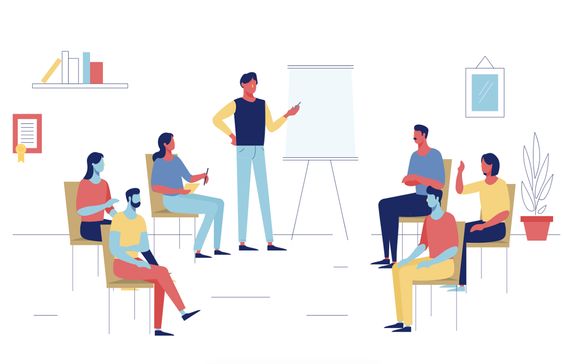 SAMPLE TABLES ON GCALLS HISTORY DASHBOARD
Connect your account to Google Data Studio to view call center report templates and create custom tables
Detailed call history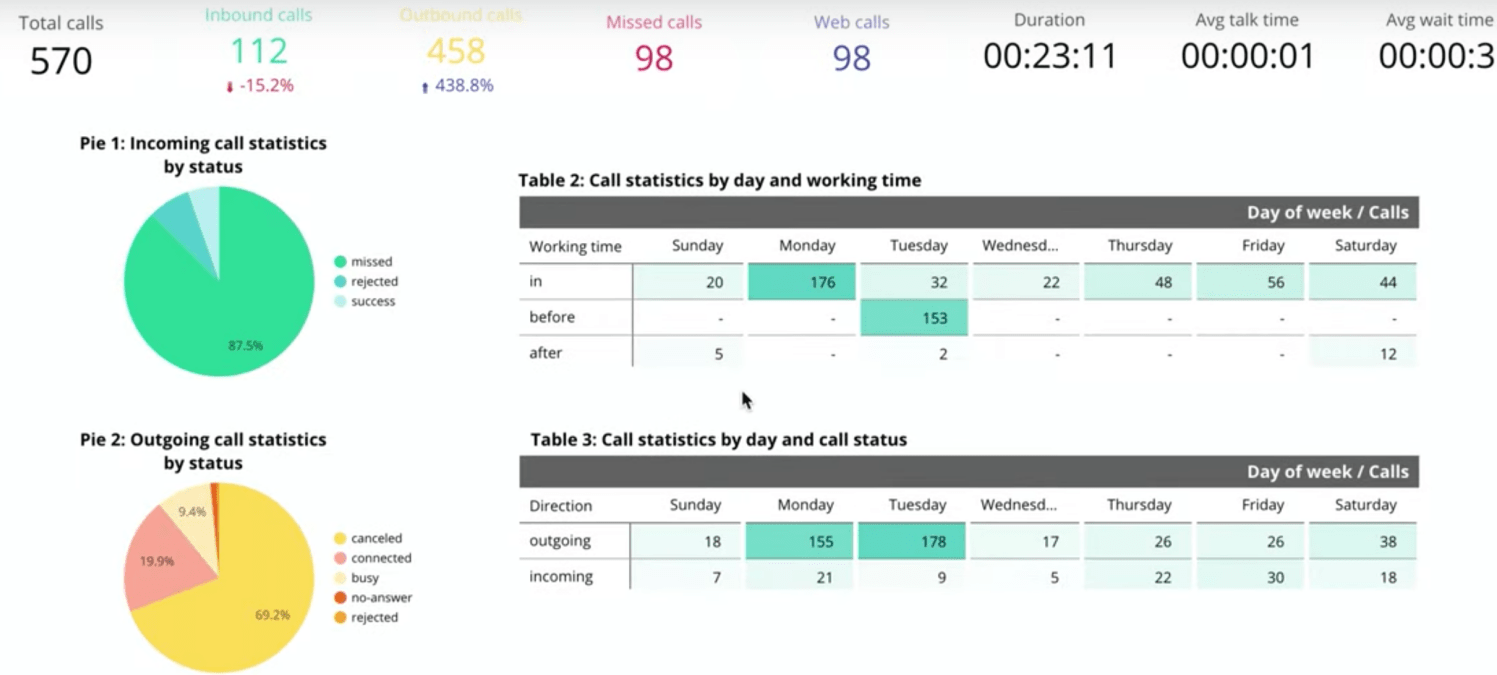 Statistics by status and date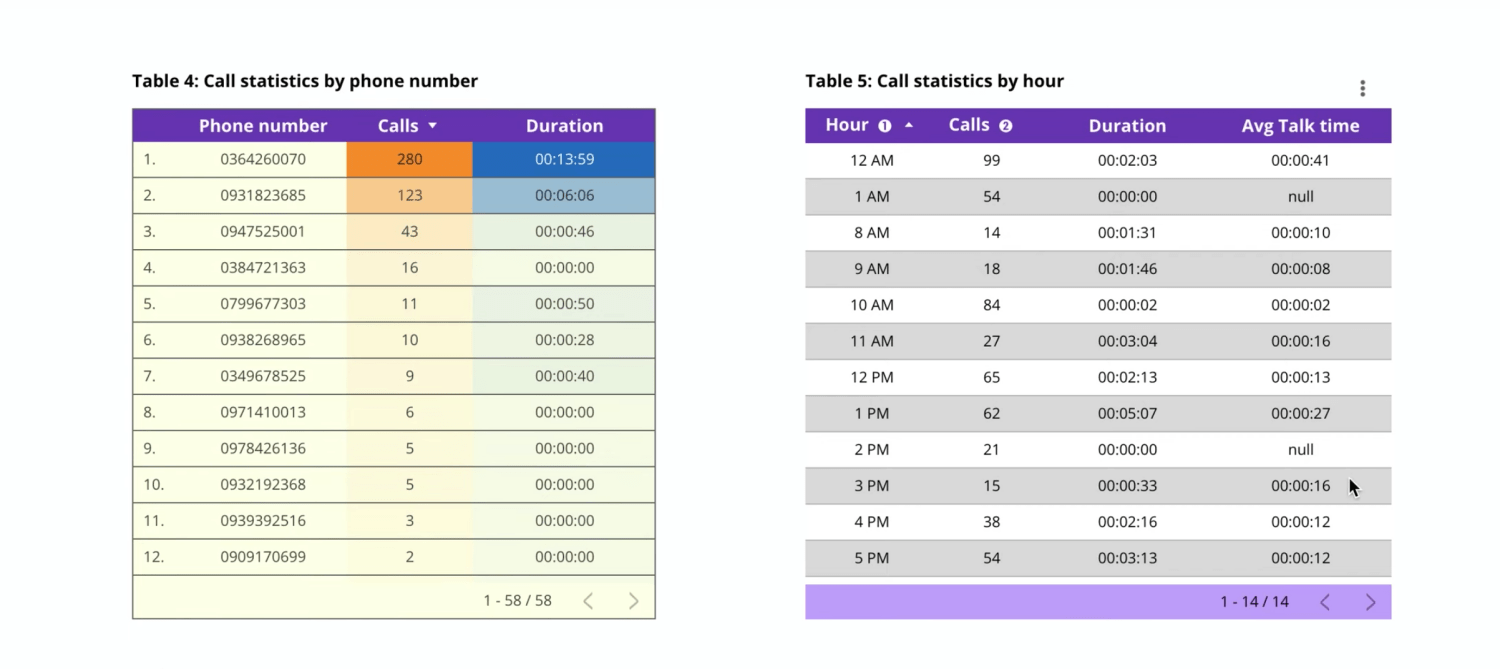 Statistics by phone number and time
Compare rates by day

Compare rates by employee
Contact Gcalls for advice