Quick.vn is a chain of multi-channel sales management solutions that help store owners and sellers manage their sales activities throughout.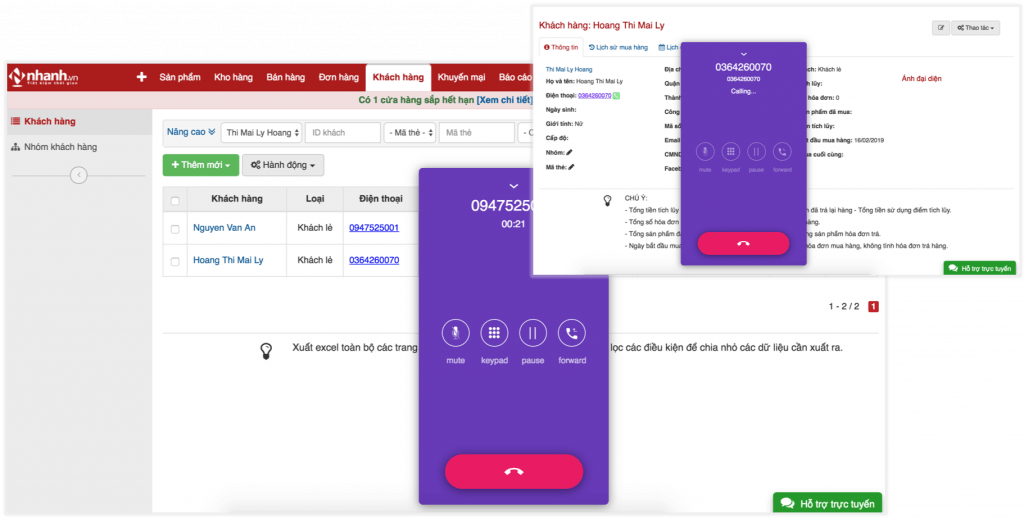 QUICK OPTIMIZE.VN WITH CALLS ON THE INTERFACE
With the combination of Gcalls – Quick.vn, your team can work on a single interface. When you need to call a customer, staff just click on the phone number, the call is immediately connected without having to switch to another device or interface. When there is an incoming call, the call box will display a notification regardless of whether you are working in any interface on the computer. Best of all, with just a few simple steps, your sales management software will be "resonating with power" right with Gcalls.
KNOWING CUSTOMERS QUICKLY TO CHAT WITH FEMALE CONFIDENCE
When a customer calls, a window with basic information of the customer immediately appears so that you can best prepare for the conversation, including: total transaction value, information about the most recent orders. , date created, product... Your team can instantly access customer details page on Quick.vn with just one click to view detailed order history and better support them. Nothing makes customers happier than a service that always cares and respects them.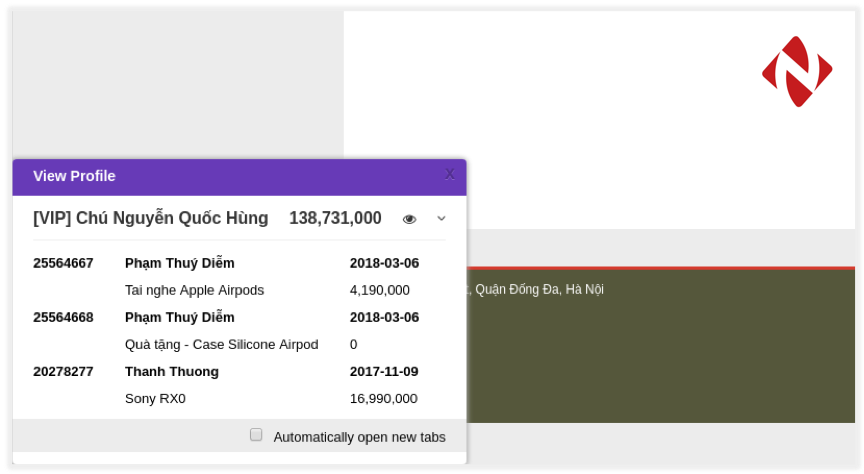 All call information taking place on the Quick.vn interface is recorded in Gcalls' application including history and recording, presented in graphical and tabular form in an intuitive way. Managers can filter statistical information for different evaluation purposes with the filter function: employee, time, call status, duration, customer...
Contact Gcalls for advice