Pipedrive is a customer relationship management application, manage sales statistics, set goals and thereby find growth opportunities in your business. Pipedrive allows you to effectively control what is happening in your customer network and the progress of transactions easily and quickly.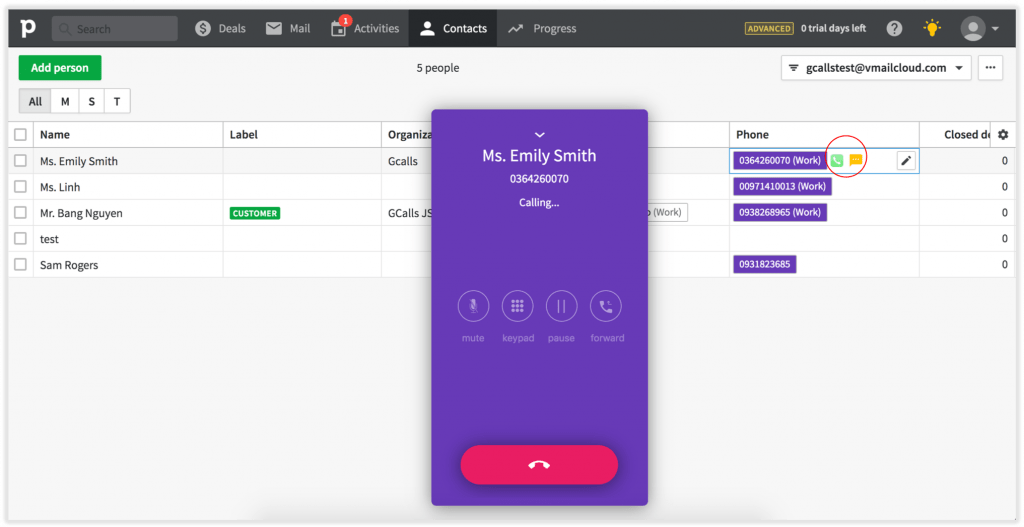 OPTIMIZE PIPEDRIVE WITH CALLS ON THE INTERFACE
With the combination Gcalls – Pipedrive, your team can work on a single interface. When you need to call a customer, staff just click on the phone number, the call is immediately connected without having to switch to another device or interface. When there is an incoming call, the call box will display a notification regardless of whether you are working in any interface on the computer. Best of all, with just a few simple steps, Pipedrives Yours will be "resonating power" right away Gcalls.
CLICK-TO-SMS FROM PIPEDRIVE WITH BRANDNAME
With a tripartite combination of Gcalls - Pipedrive - Gcalls' SMS partner, in addition to the Click-to-Call function next to each phone number, you can also Click-to-SMS to send customer care SMS with your own brand through Gcalls' integration with SMS partners. And you can text anytime you want, even while chatting, just click on the SMS icon next to the phone number or on the information display window of Gcalls. You can also choose pre-made template content to save time.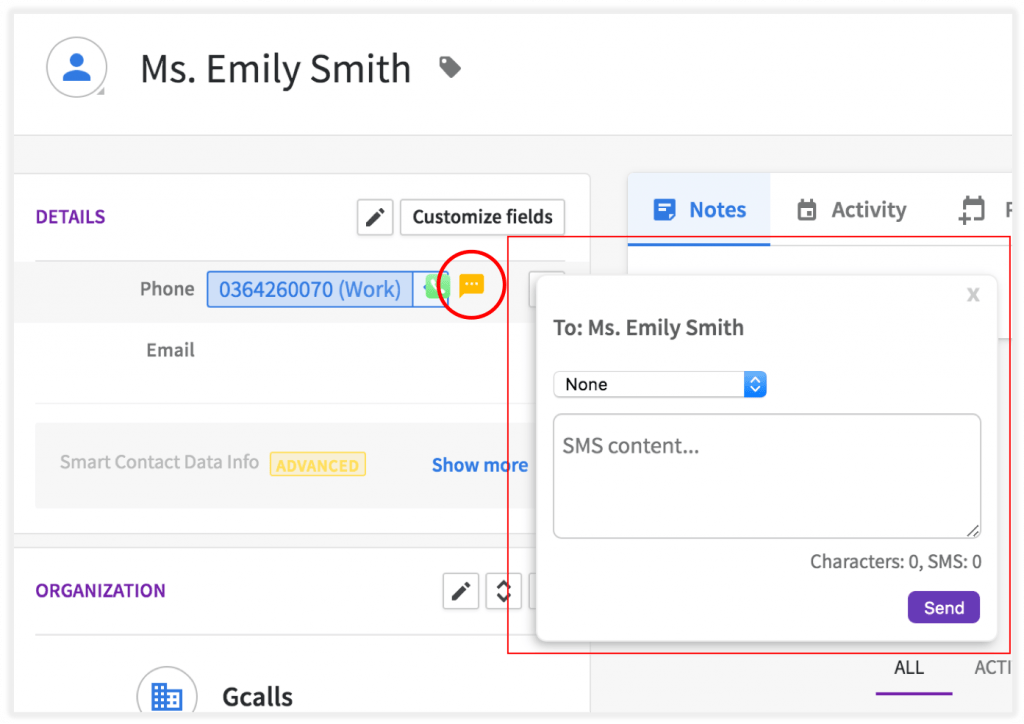 KNOW YOUR CUSTOMERS INSTANTLY
When a customer calls, a window with important customer information immediately pops up so you can best prepare for the conversation. Your team can instantly access the customer details page and the latest order page (Deal) on Pipedrives with just one click to view customer interaction history and better support them. Information includes: Full name, company (Organization), nearest activity (Activity), recent notes (Note). Nothing makes customers more satisfied than a service that always cares and respects them.
All call information takes place on the interface Pipedrives are all listed in the application of Gcalls in an intuitive way. You can easily filter the calls you need: by employee, customer, time, call status, duration...
Contact Gcalls for advice