VietGuys is one of the pioneers in Vietnam providing Mobile Marketing solutions for more than 1,200 domestic and foreign brands, especially SMS Marketing and solutions on mobile devices that are programmed specifically according to the needs of customers. requirements of each business.
USE OF MULTIPLE APPLICATIONS IS NO longer a problem
In communicating with customers, you may have to use multiple applications and communication channels to get the job done. With the combination Gcalls – SMS VietGuys, your team can make calls as well as send promotional and customer care SMS messages on a single interface. When it comes to texting after a call or messaging a company campaign, your team doesn't have to transfer contacts and operations between the two platforms at all, providing "super productivity" from the this "pairing".
You want to send SMS to many people at the same time according to the company's customer care campaign and at the same time want the message to be personalized according to the customer's name? Gcalls can also help you do it quickly and easily right in your interface. In addition to the main operation on the admin page SMS from VietGuys, from now on your team has one more choice. There is nothing more convenient than that!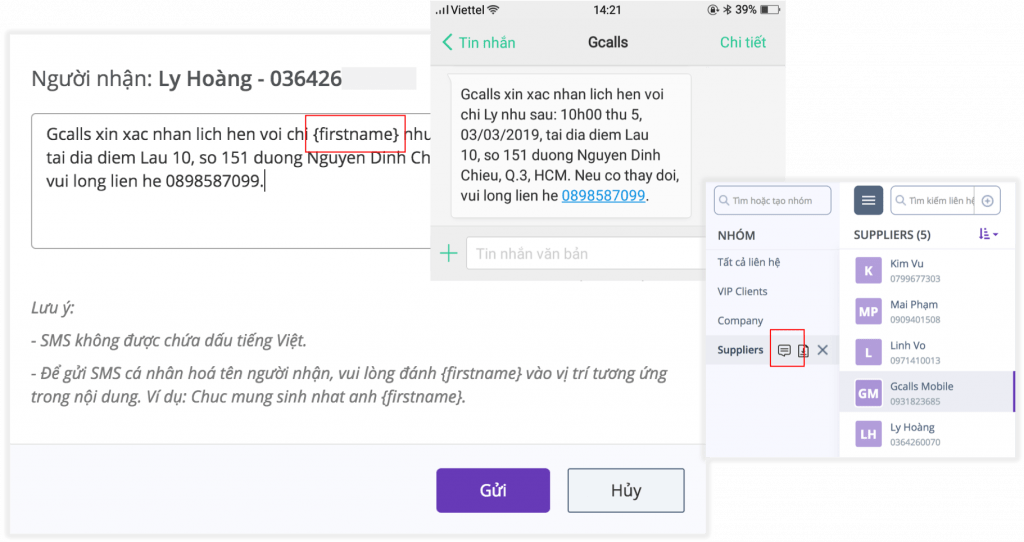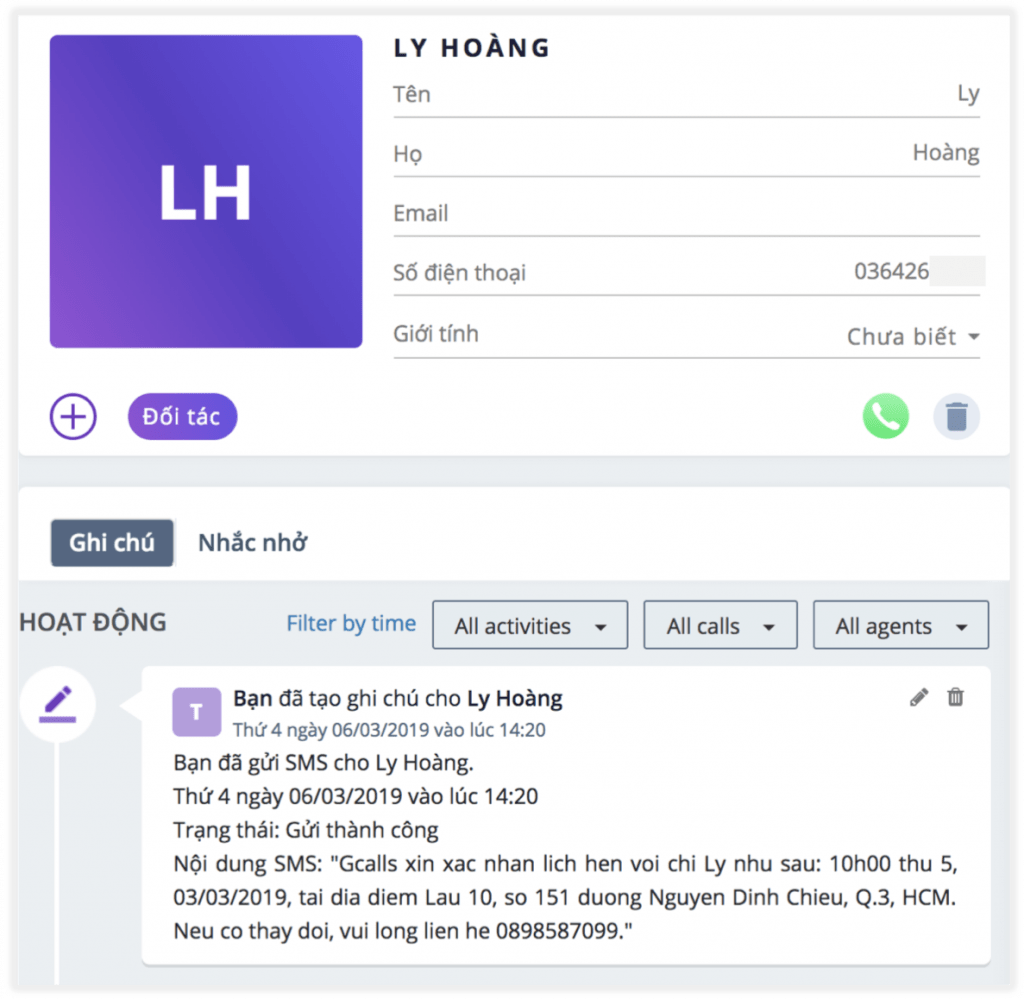 SYNC SAVE BETWEEN GCALLS AND SMS VIETGUYS
Every time you send a message, whether sending it individually or sending it in bulk, in addition to the report history, you can look it up on VietGuys' admin page, the information is also saved synchronously in each contact list in the "Notes" section. of Gcalls, including time, sender, recipient, SMS content, and status so you can easily review your customer interaction history.
Contact Gcalls for advice