Tao Quan provides a series of business management solutions to help evaluate customers, evaluate employees, and financial situation, providing an overview of the business, including some software such as sales chain management software. retail, business management software, accounting software.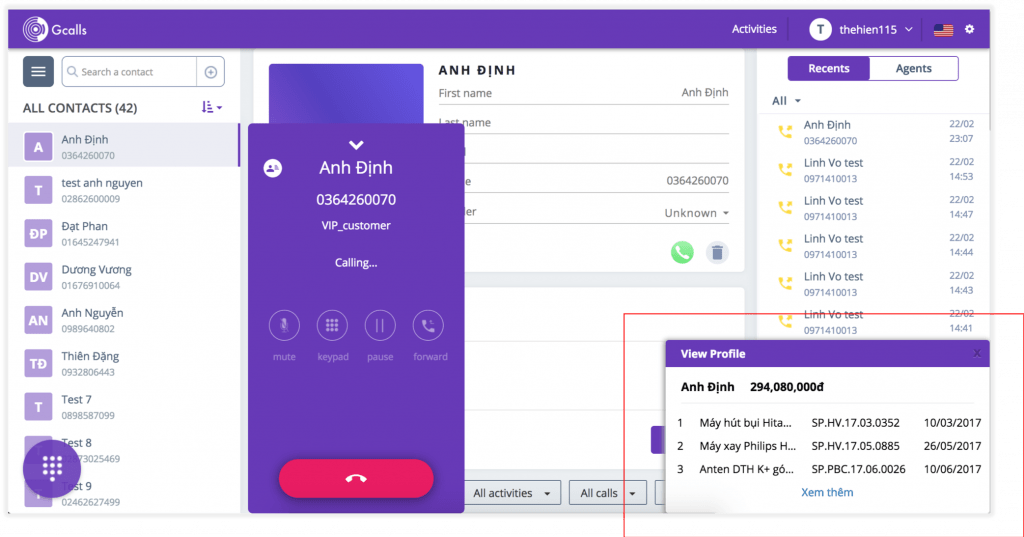 KNOWING CUSTOMERS QUICKLY TO CHAT WITH FEMALE CONFIDENCE
No more worries when the call center system and sales management software are completely separate. When a customer calls, you will not need to ask for the customer's name or ask them to state the purchased product and then look it up in the system. With Gcalls, a window with basic customer information immediately appears so that you can best prepare for the conversation, including: customer name, total transaction value, information about purchased products. nearest, date of purchase…Nothing makes customers more satisfied than a professional service that always cares and respects them.
EASY LOOKING HISTORY OF PURCHASES IMMEDIATELY ON GCALLS INTERFACE
With just one click, a customer's entire purchase history including product name, coupon code and purchase date are displayed neatly on the interface. Even if it is a product purchased a long time ago, with the search box, Gcalls will find it for you in the Apple Quan software.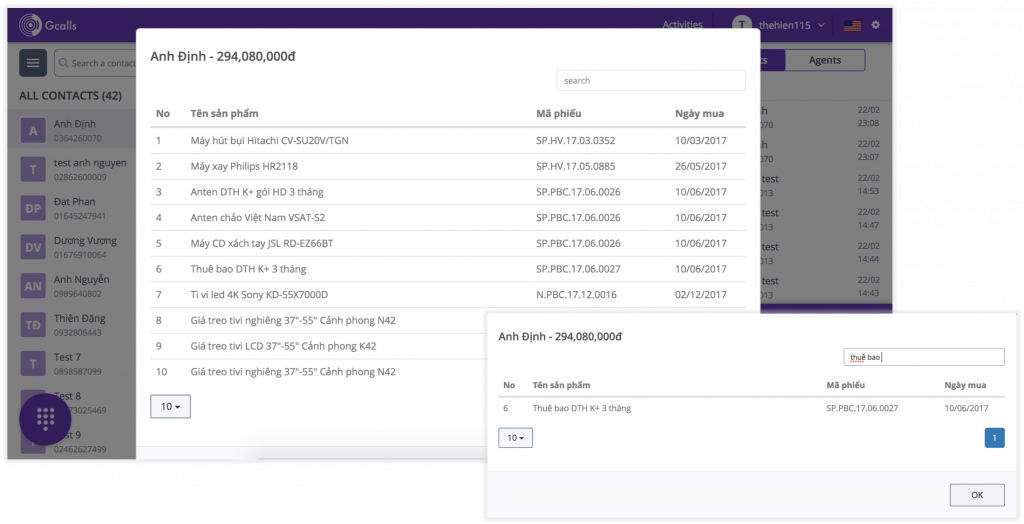 All call information that takes place is visually recorded in the Gcalls application. Managers can filter statistical information for different evaluation purposes with the filter function: employee, time, call status, duration, customer...
Contact Gcalls for advice