Tích Hợp Zoho CRM là một giải pháp phần mềm quản lý quan hệ khách hàng (CRM) dựa trên nền tảng SaaS được thiết kế trên nền Web, cung cấp việc quản lý khách hàng, marketing tự động, các giải pháp phát triển doanh nghiệp, các hệ thống phòng ban với kỹ thuật tối ưu, tân tiến nhất dành cho doanh nghiệp.
OPTIMIZING ZOHO CRM WITH CALLS ON THE INTERFACE
Với sự tích hợp Gcalls – Zoho CRM, your team will work on a single interface. When you need to call a customer, the staff simply clicks on the phone number or the call button. The call is instantly connected without having to switch to another device or interface. When there is an incoming call, the call box will display a notification regardless of whether you are working in any interface on the computer. Best of all, with just a few simple steps, Zoho CRM that you are using will be "resonating power" right away Gcalls.
CLICK-TO-SMS TỪ TÍCH HỢP ZOHO CRM VỚI BRANDNAME
A tripartite combination is Gcalls – Zoho CRM – Gcalls SMS partner, in addition to the Click-to-Call function next to each phone number, you can also Click-to-SMS to send customer care SMS messages with your own brand. Thanks to that, you can text whenever you want, even while chatting, just by clicking on the SMS icon next to the phone number or on the office window that displays your information. Gcalls. In addition, you can also choose pre-made template content to save time.
Bằng cách này, sự liên kết của bạn với khách hàng sẽ trở nên dễ dàng hơn. Doanh nghiệp có thể tận dụng thời gian để chăm sóc khách hàng và giải đáp ngay các thắc mắc liên quan đến sản phẩm hoặc dịch vụ của mình.
TÍCH HỢP ZOHO CRM NHẬN BIẾT KHÁCH HÀNG NGAY LẬP TỨC
Khi khách hàng gọi đến, cửa sổ cùng thông tin của khách hàng lập tức hiện lên. Nhờ thế, bạn sẽ có sự chuẩn bị tốt nhất cho cuộc trò chuyện. Tất cả các cuộc gọi đều sẽ được diễn ra bằng hình thức chất lượng nhất. Doanh nghiệp hoàn toàn có thể lên trước thông tin liên quan nhằm đảm bảo cuộc gọi được diễn ra trơn tru. Khi đó, bạn có thể ngay lập tức truy cập trang thông tin chi tiết của khách hàng và trang đơn hàng mới nhất (Deal) trên tích hợp Zoho CRM.
Chỉ với một CLICK to view customer interaction history and better support them. Information may include: Full name, phone number, business, recent notes, staff in charge, .... Surely nothing makes customers more satisfied than a service that always cares and respects them.
Mọi thông tin cuộc gọi diễn ra trên giao diện tích hợp Zoho CRM are all listed in the application of Gcalls in an intuitive way. You will easily filter the calls you need: by employee, customer, time, call status, duration and especially by the call label you want...
Tất cả các cuộc gọi sau khi được thống kê đều sẽ được khái quát một cách trực quan và thuận tiện nhất. Doanh nghiệp sẽ dễ dàng hơn trong việc rà soát và kiểm tra lại các cuộc gọi ở tổng đài. Từ đó, họ có thể dễ dàng trong việc cải thiện kịch bản và nâng cao chất lượng cuộc gọi giữa tư vấn viên và khách hàng của mình một cách dễ dàng.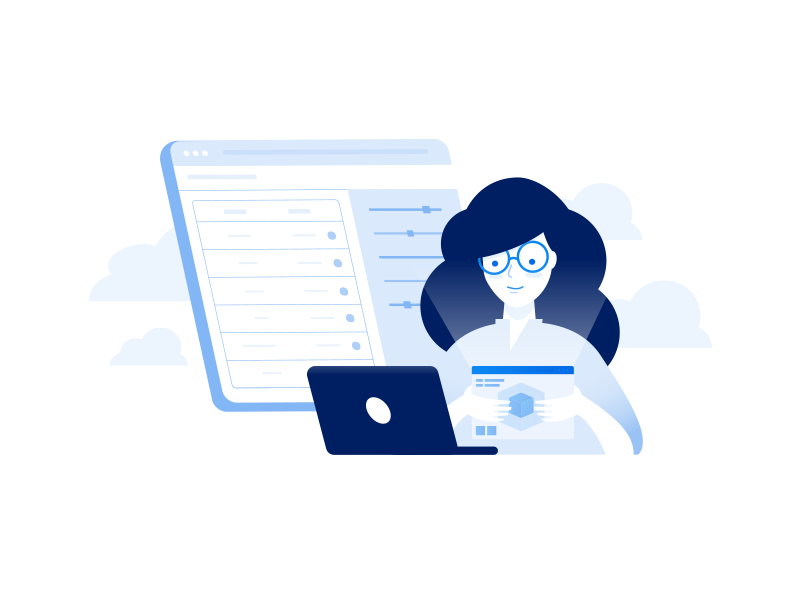 Contact Gcalls for advice