Headset EPOS Sennheiser SC 60 USB CTRL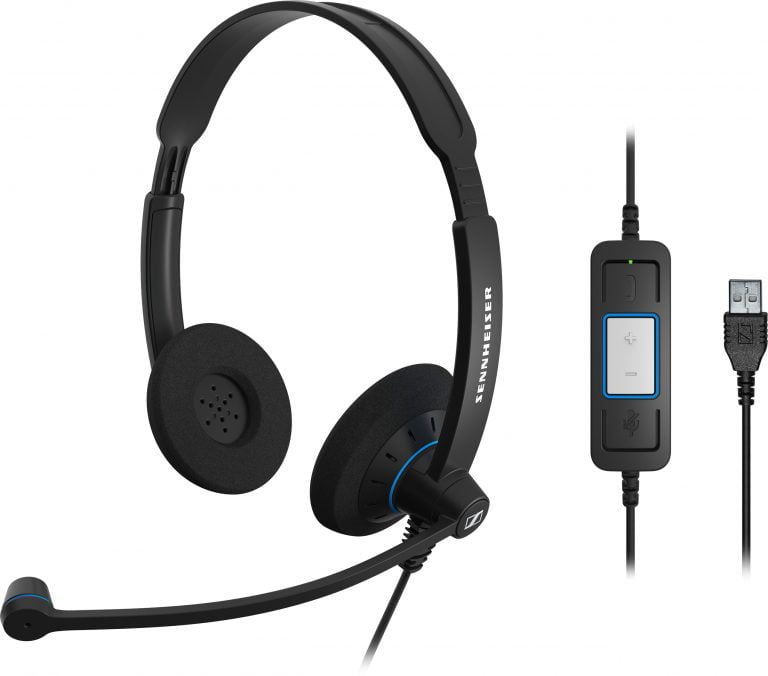 Sound quality
EPOS Sennheiser SC 60 USB CTRL is equipped with a microphone with excellent sound capture, making the operator's voice clear and true, without disturbing the listener.
"Active guard" function
EPOS Sennheiser's exclusive technology helps prevent hiss or sounds beyond the limits of the human ear – Other brands have similar features in their high-end headphones. But the way other companies handle it is to cut this part off. Sennheiser compresses the sound to fit the normal hearing range of the human ear - The advantage is that listening for a long time is not tired and the recorded file will always be "clean".
Build to last
Materials for making headphones and conductors are always selected: The company also announced its plastic material or steel frame with anti-sweat and anti-allergic features that cause itching of the user's scalp. High-class labor tools should be used continuously for 8 hours/day - 5 days/week. Conductors are made from alloy "Vectran" An alloy known as more durable than Kelvar - used for bulletproof armor.
SPECIFICATIONS
Plug: USB
Microphone Frequency: 150 Hz – 6,800 Hz
Headphones frequency: 60 Hz – 16 kHz
Microphone: Remove noise noise
Contact Gcalls for advice