Do you know the best virtual phone system for small medium business in 2023? Are you acquainted with virtual phone systems before we begin? What precisely does it accomplish? Are there benefits for small Medium businesses?… This article will help us answer all these concerns.
What is a virtual phone system for small medium business?
A virtual phone system is a simple, adaptable, and cost-effective company phone system. Virtual phone systems are simple to set up on the web or with a mobile app for small medium enterprises and entrepreneurs. They are compatible with office phones, mobile phones, PCs, laptops, tablets, and landlines, allowing employees to work remotely.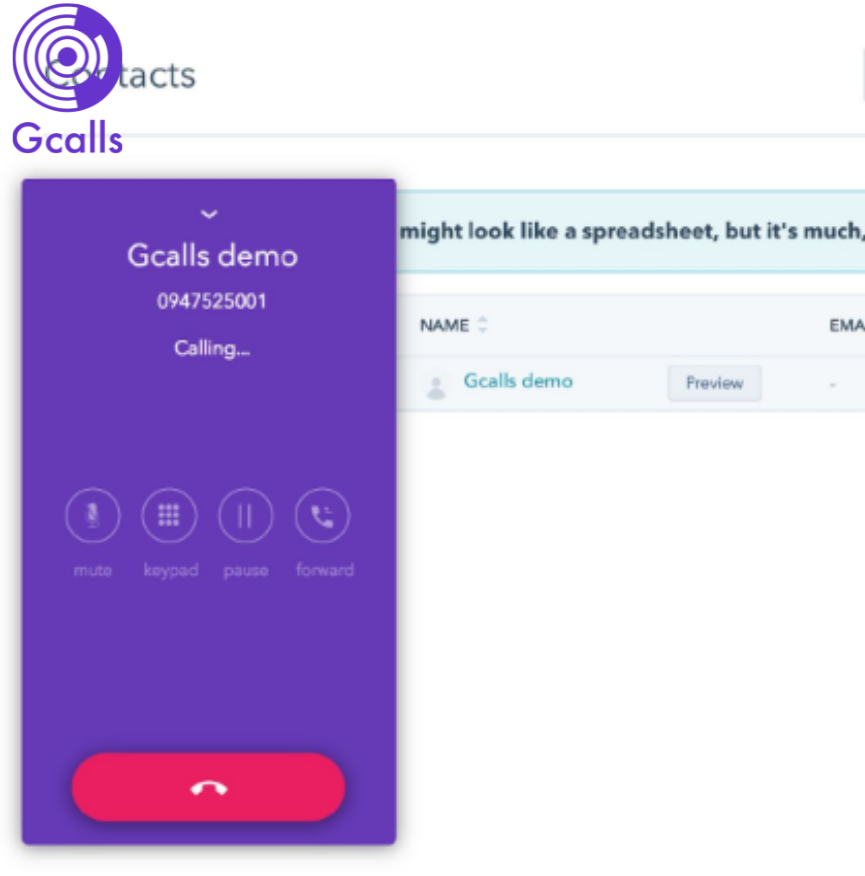 Because virtual phone systems are hosted in the cloud, purchasing or maintaining costly computer equipment is unnecessary. They are far less expensive than typical corporate phone systems and include cutting-edge features like text messaging, auto-reply, call menu choices, and customer support software.
Technology has significantly increased the value, enjoyment, and efficiency of our everyday lives. Video calls, once the stuff of science fiction, are now a standard communication method. Do you need a date? Swipe your finger over your smartphone's pixels. The way technology has improved our daily lives is nothing short of amazing.
More information about virtual phone system for small medium business work
Virtual phone systems rely on Voice over IP (VoIP). A virtual network call establishes an endpoint connection between the calling party and the called party. When the voice data is packetized, it may be sent over the Internet to the other line. As soon as the packet data reaches its destination, it is transformed into voice data.
You can use digital phone numbers to reach any devices, including landlines, mobiles, laptops, and even fax machines. Users may now reach their destination without hanging up and dialing different numbers. Virtual phone systems allow for the sequential routing of incoming calls to many destinations.
How does a virtual phone system for small medium business work?
Incoming call to virtual number → Office Landline → Desktop Computer → Business Cell Phone → Personal Smartphone → Voice mailbox or coworker's phone number.
When a corporation chooses to adopt a virtual phone system, it must select between hosted PBX and SIP trunking.
The term "hosted PBX" refers to a virtual phone system managed by a third-party company using off-site equipment.
This implies that businesses utilizing cloud-hosted PBX do not need to own any software or equipment or worry about performing upgrades or dealing with severe IT problems.
On the other hand, SIP trunking is perfect for firms with their own IT team and on-premise PBX equipment or VoIP gateway. Session Initiation Protocol (SIP) virtually links PBX hardware and Voice over Internet Protocol phone lines.
Traditional phone system vs Virtual phone system for small medium business
Traditional phone system
Traditional phone systems are installed and maintained in-house (sometimes called "on-site"). Consider wires, lots and lots of wires. Consider equipment cabinets with servers and wires. Clients may only use desk phones. Company owners usually need to install and maintain standard business phone systems. These systems need a substantial amount of expertise. This work must be performed by in-house specialist personnel or their local phone carrier.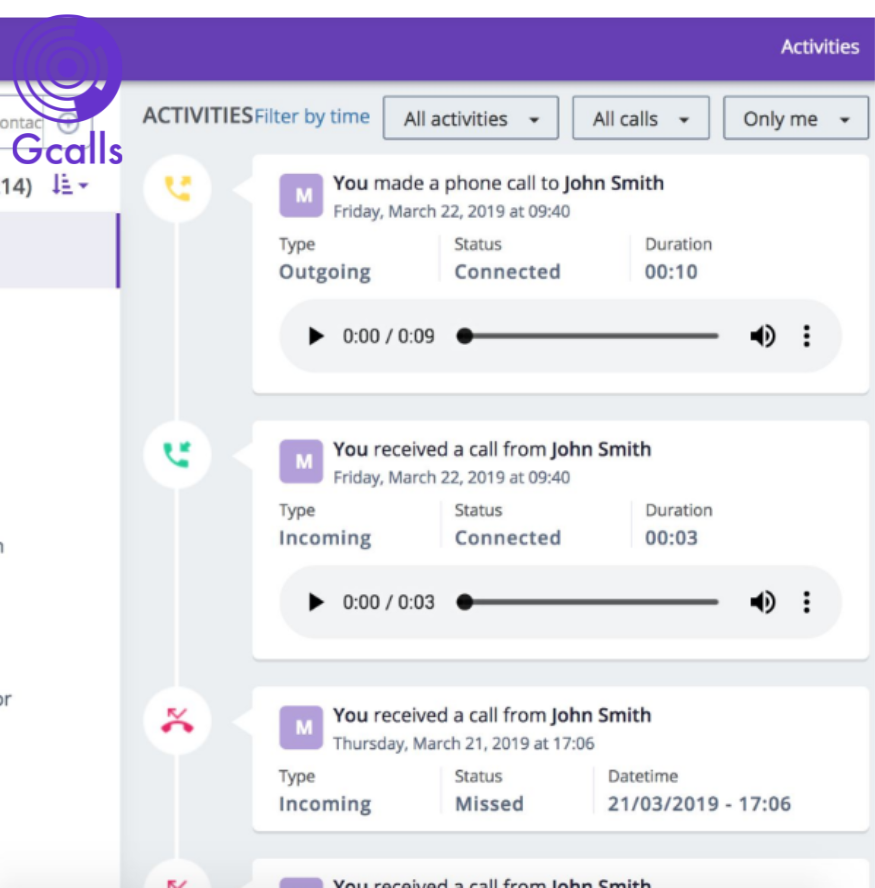 Virtual phone system
On the other hand, virtual phone systems are kept off-site by your virtual phone system supplier. Because this is a new technology, the terminology might need to be clarified. Understand that the terms 'virtual,' 'off-site,' 'cloud-based,' 'hosted,' and 'hosted PBX' all indicate the same thing: phone system servers are situated someplace other than your place of business.
Business calls may be directed to desk phones, PCs, laptops, tablets, and landlines. Business owners may set up virtual phone systems on the Internet using a user-friendly interface without having to depend on IT professionals.
Which devices are compatible with virtual phone system for small medium business ?
Tablets and smartphones
LinkedPhone is compatible with your mobile phone. Our program effectively provides a second phone number to your mobile phone, separating your calls, text messages, contacts, and voicemail from your personal information. You may even program your phone to only ring during work hours. Discover more about our mobile app.
VoIP Business Phones
VoIP phones (SIP phones, IP phones, or Internet phones) communicate via the Internet rather than through a conventional telephone carrier. Most workplaces in the United States use VoIP phones. We'll provide instructions on signing in to your VoIP phone when you add it to your LinkedPhone account. VoIP phones need a strong and consistent internet connection to function effectively.
Landlines
Business calls should be routed to any landline. Take notice that landlines must have current phone service for LinkedPhone to route the call. Your house phone, a shop phone, or an operator/receptionist's phone are all examples of landlines.
Computers and laptops
Just sign in on the web to make and receive business calls and text messages from your PC or laptop.
Benefits of virtual phone systems for small medium business
While firms of all sizes employ virtual solutions, they may be especially valuable for small Medium, emerging enterprises that require the flexibility to expand fast without a substantial upfront expenditure. Let's look at the major advantages small Medium firms may get from using a virtual service.
1. Fully configurable – pay for what you need when applying virtual phone system for small medium business
You are the captain of the ship with a VoIP system. Many providers provide extremely configurable VoIP packages, so you'll never get paid for items you don't need. The distinction between a landline-based phone system and a virtual system is analogous to the distinction between cable and streaming. With a cable bundle, you get your favorite channels while paying for stations you'll never view. You can watch more programs and spend less with streaming services.
2. There is no need for expensive hardware
Landline phone systems need an initial hardware expenditure. In contrast, you may utilize a phone system with your current IP phones, cellphones, tablets, and desktop or laptop computers in your company. You may also utilize analog phones with the Ooma Base Station to use your current equipment. Furthermore, VoIP-enabled business phones are often far less expensive than conventional office phones.
3. Implementation is quick and straightforward
Setting up and up and up and operational. Whether you utilize existing equipment or acquire new VoIP phones, putting your service online is a simple process. You can be someone other than an IT expert to manage. The procedure is made considerably simpler if you have a competent companion who can guide you.
4. Adaptable and simple to scale
It is intended to evolve to suit your changing demands as your company expands and adds more team members. There are no costly expenses to update your phone system's hardware infrastructure, even if your team is distributed across the country. Adding additional users is straightforward, fast, and economical.
5. Allows for on-demand phone numbers
On-demand phone lines are particularly useful for small Medium firms with remote employees who spend the majority of their time out in the field or working from home. If team members have varied phone numbers and area codes, giving on-demand local numbers helps clients identify your calls and provides a sense of professionalism while conducting conversations remotely.
6. Compatibility with a broad range of devices
Traditional landline phone systems are only useful in the workplace. A virtual business phone system allows you to accept calls from anywhere on various devices. Calls may be made and received using laptop or desktop computers, tablets, an IP desk phone, or a personal or corporate smartphone.
7. Facilitates analytics and reporting
Power comes from knowledge. Virtual phone system providers like Ooma empower small Medium company leadership teams with actionable information to improve customer service and team effectiveness. Easy-to-read reports offer big-picture statistics such as peak customer call-in days and hours and average customer wait times. Individual employee data can be utilized for coaching and performance evaluations.
Best virtual phone system for small medium business
Here are our best virtual phone system we highly recommend for all small medium businesses:
Phone.com
When it comes to selecting communication tools and virtual phone system for small medium business-this business provides various possibilities. Regarding virtual phone technology, users may obtain more than 40 common features for only $13 per month, and if organizations opt to charge yearly, the cost is just $10 per month. Phone.com does not provide a free trial. However, they do have a 30-day money-back guarantee.
Grasshopper
Grasshopper is known as one of the best virtual phone system everyone may know and it may add a business line to your phone in addition to your number. Voicemail transcription, VoIP + WiFi calling, call blasts (multiple ringing lines for consumers), virtual receptionists, international calling, and other sophisticated calling functions are available with the cloud-based phone system when using a virtual phone system for small medium business .
MightyCall
MightyCall provides outstanding features as well as functionality. MightyCall does not charge a fee for any additional features. This virtual phone system is connected with CRM, allowing you to maintain contacts and effortlessly communicate with your costumes. If you want to boost engagement, you may also set up auto attendants and bespoke welcomes.
Google Voice
Google Voice enables companies to receive messages and phone calls from all around the world. Google Voice provides two types of services: personal and business. Google Voice for Business has all the capabilities a small Medium business could want.
RingCentral
RingCentral provides a variety of capabilities for organizations, like artificial intelligence and video conferencing, to enable easier processes. It is a virtual phone system that both mobile entrepreneurs and distant organizations use. RingCentral provides a network architecture covering Europe, the United States, and Asia, allowing consumers to have a worldwide phone experience.
Is virtual phone system for small medium business easy to set up?
1. Choose a business telephone number
Select a local or toll-free business number, or transfer your existing number when trying to use virtual phone system for small medium business. Begin utilizing your company phone number right now. Get unlimited business calls and texting.
2. Connect your devices
Use your existing phones and devices to make and receive business calls. Include team members, of course, as well. Personal information is kept confidential. Look at how call routing works. The software is free for all users in your account.
3. Establish a virtual receptionist
Please accept my welcome. Voicemail. Establish business hours. Include call menu choices. Determine which devices will ring.
Conclude about the virtual phone system for small medium business
This information shows that virtual phone system for small medium business, including our top solutions and all the best virtual phone system. We're certain that you'll find our insights and suggestions useful for your company; in the meanwhile, we encourage you to remain tuned for more interesting developments.
If your company has yet to find a trustworthy and high-quality virtual switchboard service provider, please contact Gcalls at 0898587099 for more information!